Step Out for Ice Cream in Elgin

Whether you're planning a date night or you're looking to satisfy your sweet tooth after dinner, sometimes there's nothing more enjoyable than a waffle cone piled high with your favorite flavor of ice cream. If you're new to the area and you're not sure where to go, Biggers Chevrolet is here to help! Explore some of our favorite places to get ice cream in Elgin, below.
Fanny's Thai Roll Ice Cream
Enjoy a new spin on this classic sweet treat at Fanny's Thai Roll Ice Cream. Handcrafted with love, Fanny's ice cream is spread thinly on a refrigerated table, then expertly rolled up following the unique Thai tradition that you may have seen sweeping social media recently. The ice cream rolls are placed in a cup and adorned with your favorite toppings, including marshmallows, cereal, gummies, fresh fruit, cookies, and much more!
La Michoacana
If you've never tried authentic Mexican-style ice cream, a trip to La Michoacana is in order! Here, you can enjoy a scoop (or two, or three) of familiar flavors like cotton candy and mint chocolate, or spring for the star of the show: Mexican-style ice cream bars. But don't be fooled into thinking these bars are the same as you'd pick up from the grocery store freezer. You'll have your choice of a fruity bar or a cream-based bar in flavors like mango, pineapple, coconut, or rice pudding, filled with fresh fruit slices, nuts, coffee beans, cookie or candy pieces, and more.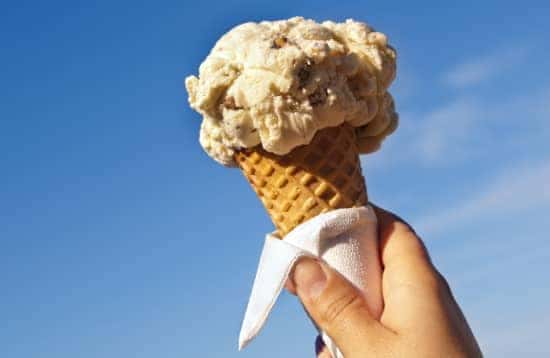 Caffé Mariani
Java and gelato are served up every day at Caffé Mariani, a family-owned and operated shop in West Elgin. Stop by for a scoop of fresh-made gelato in a bowl or cone, or have it blended into a refreshing shake or smoothie. Need a quick pick-me-up? Ask for an affogato, a classic Italian treat featuring one or two shots of espresso topped with your favorite flavor gelato.
Al's Cafe & Creamery
Al's Cafe & Creamery is regarded as a staple for ice cream in Elgin, known for their out-of-this-world malts and shakes. Flavors range from classics like chocolate and peanut butter to unique options like marshmallow and lime, and you can mix in your favorite candies, including M&Ms, Snickers, Reese's, and more. Not feeling a malt? No problem – opt instead for a classic scoop on an old fashioned cone, or treat yourself to a loaded sundae or banana split.
Learn More About Elgin at Biggers Chevrolet!
Whether you're searching for the best ice cream in Elgin, what to do in Downtown Elgin, or where to find the best burgers, you can count on Biggers Chevrolet as your trusted local guide. Did we miss one of your personal favorites? Contact us and let us know – we would love to hear from you!
More from Biggers Chevrolet
It's February again, which means it's time for the annual Chicago Auto Show! Chevy was in attendance and highlighted a variety of exciting updates, including the all-new 2021 Chevrolet Tahoe and Suburban. Take a look at some of the newsworthy highlights from Biggers Chevrolet, and be sure to keep up with us throughout the rest of…

It's hard to believe (and your kids may simply refuse to believe it), but with July nearing its end, the demise of summer break will soon be arriving. If you're searching for ways to pack in a little more fun on long summer nights before it's time to head back to school, Elgin's Summer Movies…

Finding fun ways to spend the weekend in Elgin this summer is easy. From neighborhood BBQs to teen-friendly events, there's always something going on in our wonderful community. But what about weekdays? When the sun doesn't set until late in the evening, it'd be a shame not to enjoy every bit of it, even on…