Biggers Chevrolet Parts Center in Elgin, IL

---
As your automotive dealership, we're dedicated to delivering high-quality service to you at every step of the car ownership process. That means delivering genuine OEM parts to our customers whether they're planning a DIY home auto project, need repairs at our dealership, or want to improve their car with new accessories.
Our parts department keeps a large inventory of factory OEM parts in stock at all times because we know how important it is to fit the vehicles we're servicing with genuine manufacturer parts. In fact, using factory parts over aftermarket parts can be the difference between having a car that lasts for ten years or more and a car that dies out prematurely.
Whether you're considering maintenance, repairs, or accessorizing your vehicle, you can ensure you're getting the right product at a fair price by purchasing your parts and accessories directly from our parts department. All you have to do is place your order online, and we'll give you a call as soon as it's ready to pick up. If you have any questions in the meantime, don't hesitate to contact our parts department directly and visit us at the dealership.
Aquí en Biggers Chevrolet, estamos dedicados a ofrecer servicio de alta calidad durante toda la vida de su coche. Eso significa ofrecer repuestos originales (OEM) de Chevy a nuestros clientes para todas sus necesidades, tanto si están planeando hacer su propia reparación, dejarlo en nuestros talleres, o quiere mejorar su vehículo con nuevos accesorios. Nos ajustamos a todos nuestros clientes, incluyendo hispanohablantes.
Nuestro departamento de repuestos mantiene un inventario de piezas originales (OEM) de Chevy continuamente actualizado porque sabemos lo importante que es reparar vehículos con repuestos originales del fabricante. En realidad, usar piezas originales en lugar de repuestos genéricos puede ser la diferencia entre tener un carro que dure diez años o más y un carro que muera prematuramente.
Tanto si lo que está considerando es mantenimiento, reparaciones, o nuevos accesorios para su vehículo, puede estar seguro que lo que usted está adquiriendo es el producto correcto a un precio justo cuando haga su compra directamente en uno de nuestros centros de repuestos Chevy. Solo tiene que hacer su pedido en línea y le llamaremos cuando esté listo para ser recogido. Si todavía tiene preguntas, no dude en contactar con nuestro departamento de repuestos directamente y visitarnos en el concesionario. ¿Usted o un miembro de su familia solo habla español? Estamos orgullosos de nuestros empleados hispanohablantes en nuestro departamento de repuestos Chevy para que siempre estén cómodos en Biggers Chevrolet.
Dealer Info
Mon - Fri

7:30 AM - 5:30 PM




Sat

7:30 AM - 4:00 PM




Sun

Closed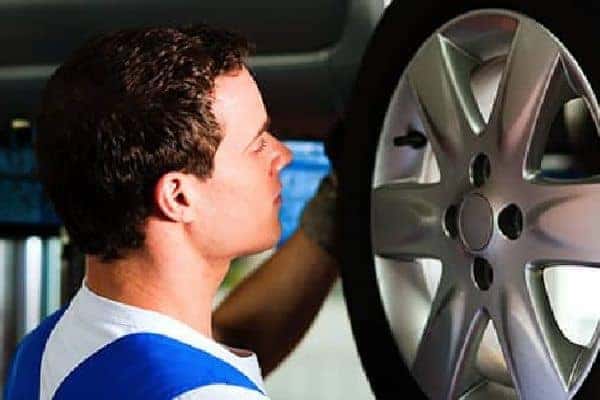 What Happens After I Order Genuine Chevy Parts?

---
If you know the name or inventory number of your part, please use our online form to place an order. Otherwise, feel free to reach out to our parts department so that we can determine exactly which genuine Chevy parts you need, such as an engine air filter, oil filter, spark plugs, or another crucial part. After you submit your information, we will:
Respond to you promptly via your preferred contact method.
Ask any additional questions required to identify your parts request.
Confirm your order and pricing.
Chevrolet OEM Parts vs. Aftermarket Parts

---
When buying replacement Chevy parts for your vehicle, you'll soon find that you have two main options: Chevrolet OEM (original equipment manufacturer) parts, or aftermarket parts. Read on for an overview of why any automotive expert will tell you that if you're a driver in Elgin, auto parts from the original manufacturer will serve you and your vehicle best.
Simply put, Chevrolet OEM parts are exact replicas of the part you're replacing, made by the manufacturer and tested for quality under the same strict standards. Aftermarket parts are made by an unrelated third party company to replace damaged parts, designed to function the same for a variety of different makes and models. However, there are a few things to keep in mind if you're a Streamwood driver shopping for Chevy parts:
Aftermarket parts may alter coverage – Some insurance policies allow you to alter your vehicle with aftermarket parts up to a certain amount, but others don't allow any aftermarket alterations at all.
OEM Chevy parts are cost-effective – Because they're made by the manufacturer and are held up to the same standards as the originals, you can count on OEM Chevy parts not to malfunction.
Chevrolet OEM parts are an investment – While they do cost more up-front, you likely won't have to replace OEM Chevy parts as often as aftermarket parts – your OEM part will have been tested under the same rigorous manufacturing standards as the original.
Aftermarket parts may require alterations to your vehicle – Because they're not a perfect fit, the maintenance shop may have to make a few changes to your vehicle to accommodate the part. This could cause undue wear-and-tear on surrounding parts over time.