Get Out in Downtown Elgin

Why fight the traffic and take the time to commute into Streamwood when Downtown Elgin has so much to offer? Whether you're shopping, dining, or looking for entertainment, there's plenty to do when you get out in Downtown Elgin!
Elgin Antiques and Uniques
With two floors and multiple antique dealers, you're bound to find your next vintage treasure at Elgin Antiques and Uniques. Take a few hours to browse through all the booths and reminisce while you consider what will look great in your Schaumburg home.
Elgin Public Museum
Located at Lords Park, the century-old Elgin Public Museum features a large collection of endangered bird specimens, including a now-extinct passenger pigeon. Learn about the local ecosystems of the Fox River, what the Ice Age was like, Native American history, and locally-collected fossils.
Vida Yoga and Fitness
Take a deep breath and get to Vida Yoga and Fitness to find your center. This family-owned yoga studio's vibe is inclusive and friendly to everyone, no matter your fitness level. They offer a wide selection of yoga classes from deep workouts to relaxing flows. Other workouts available include High-Intensity Interval Training, toning, and weight lifting classes. They also offer lots of special yoga events.
Al's Cafe and Creamery
There are restaurants, and then there's Al's Cafe and Creamery, where your meal is an event. Their regular menu has plenty of fresh takes on classic dishes. Dessert is the real star, though. Al's makes shakes with at least six scoops of ice cream and no milk! Prepare for a thick and rich delight! Feeling something a little different? Try one of their "maltinis," which combine cocktails and ice cream.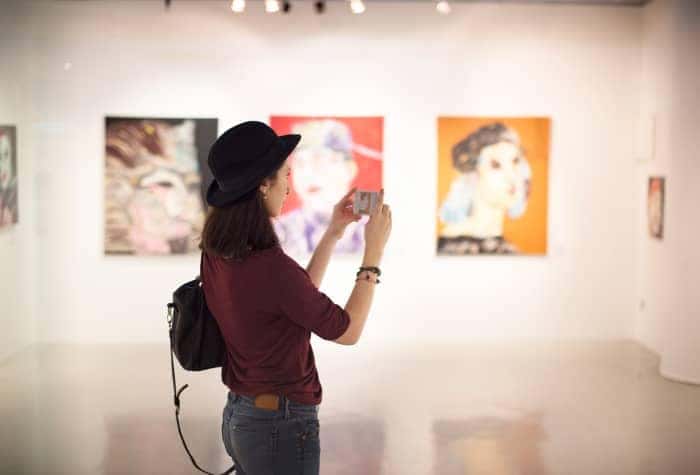 Oddball Art Labs
Support your local artists at Oddball Art Labs! This non-profit arts organization hosts art shows and features many local artists. Stop by their "Hub of Weirdness" and see what works local artists have dropped off. Watch their schedule for surprise pop-up art exhibits. While you're out in Downtown Elgin, look for the Oddball Art Machine – a rehabbed 1950s cigarette machine on wheels that moves to different downtown locations. Insert $5 and get a small piece of art!
Visit Downtown Elgin's Chevy Dealership!
Biggers Chevrolet is proud to be a part of the Elgin community. Stop by our dealership on the eastern edge of Downtown Elgin and see our selection of new Chevrolets! Or, contact us and we'll help you find the best ride around Bartlett.