Coupe vs. Sedan: What's the Difference?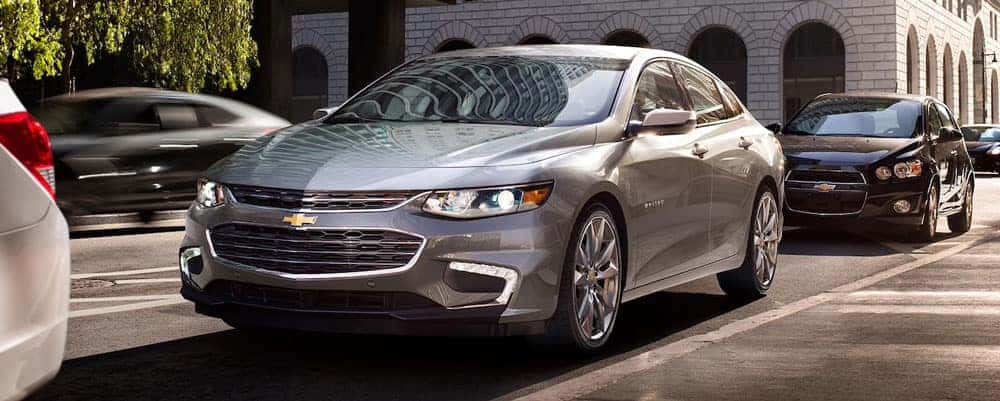 Streamwood drivers may think the answer to this question is a simple one: coupes have two doors, while sedans have four doors. While this is one distinction, this isn't the only difference between a coupe and sedan. Deep dive into the coupe vs. sedan differences at Biggers Chevrolet.
Difference Between Coupe and Sedan
There are a few main points that differ between these two distinctive vehicle styles:

Door Count: The most immediate difference between the coupe vs. sedan is the door count. Coupes come with two doors and sedans come with four doors.
Exterior Style: Besides the door counts, there are other style cues that signify a sedan vs. coupe. The shorter stature of the coupe results in styling adjustments that include longer doors and longer rear windows, which provide an overall sportier look. Sedans, on the other hand, tend to emphasize luxury styling, and the shorter doors provide a balanced side profile.
Performance: The smaller size of a coupe lends itself to a sportier performance thanks to the decreased size and weight. Sedans often compensate for their larger weight and size with additional engine options and suspension upgrades.
Interior Size: Sedans typically offer seating for five, ample head and leg room, and more space for rear passengers than coupes. The space available for rear passengers is typically smaller for a couple and can usually only seat two.
Cargo Space: Sedans are longer by design so they naturally offer more cargo space. If cargo space is a priority, a coupe may not be the way to go.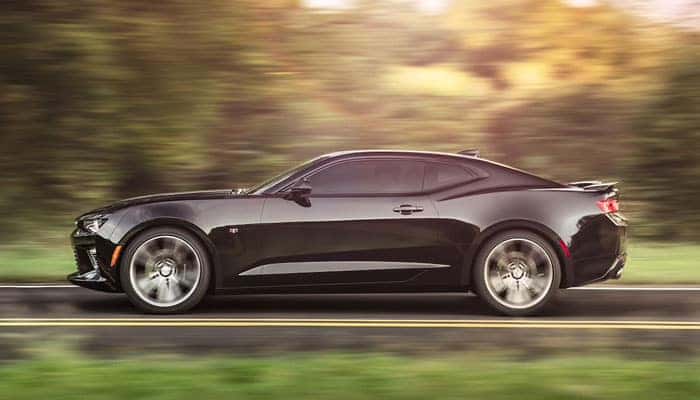 Sedan vs. Coupe: Which is for Me?
Sedans like the Malibu are a better fit if you have a larger family, more frequent passengers, or need additional cargo space. If you prefer a sportier handling and space isn't as much of a concern, then a Camaro coupe may be the vehicle for you. Make sure you look at the features across both models so you know you are getting what you need.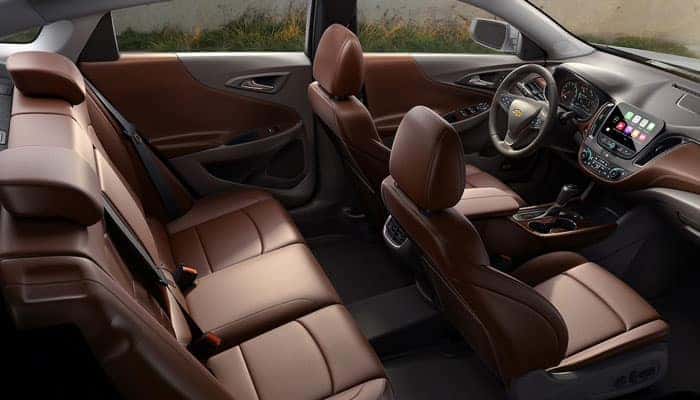 See the Coupe vs. Sedan Difference at Biggers Chevrolet
Now that you know more about the difference between these two popular vehicle styles, explore them both in person at Biggers Chevrolet. Browse our available inventory and schedule a test drive at Biggers Chevrolet near Bartlett.
Did you know? The very first Chevrolet Corvette Coupe debuted in 1963. Learn more about Corvette history with Biggers Chevrolet!
More from Biggers Chevrolet
The 2020 Corvette at the Chicago Auto Show this year was a sight to behold. This new 2020 Corvette is the first of its kind with the engine in the middle instead of the front, something that draws upon a 1960 prototype that's a unique piece of history of the Corvette. The new Corvette is…

The long-awaited reviews 2019 Chevrolet Equinox are here! Revamped last year, the Equinox continues to lure drivers over from its biggest rivals, including the popular Nissan Rogue and Ford Escape. When you see what the top auto industry experts have to say, you will understand why. Learn More View Inventory Safety "All the latest safety features…

The 2019 Chevrolet Equinox has four configurations to select from, and there are 14 distinct, vibrant paint colors to choose for the exterior. At Biggers Chevrolet, we know that picking the right exterior color is important because it's an extension of your personality and style. Because of that, we're happy to offer a diverse palette of…