Explore the Chevrolet Corvette History with Biggers Chevrolet
The Chevrolet Corvette debuted as a concept "dream car" in 1953 at the General Motors Motorama show in New York. Following this, 300 Corvettes were hand built at GM's Flint, MI factory, releasing to the public on June 30, 1953. American drivers immediately fell for this sleek performance-focused vehicle, and we never looked back. Explore a brief history of the Chevrolet Corvette with Biggers Chevrolet, below.
C1 Corvette: In Production 1953 – 1962
The first-generation Corvette was in production from 1953 – 1962. Following the success of the 1953 debut, production of the 1954 Corvette moved from Flint, MI to St. Louis, MO. In 1956, the Corvette was redesigned, featuring exposed headlights, rolled up windows, sculpted side coves, and, for the first time, a removable hardtop. From 1960 – 1962, the Vette was again restyled with rounded rear fenders, taillights formed into the fenders, and a bold grille that sported heavy "teeth."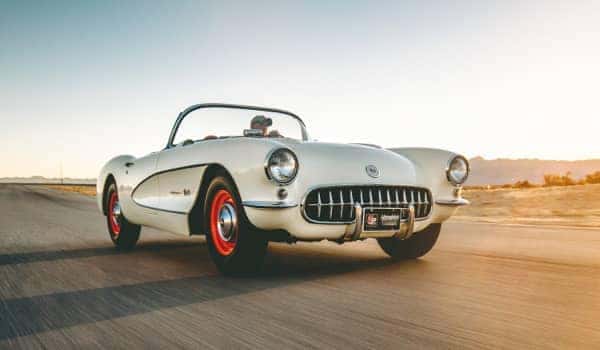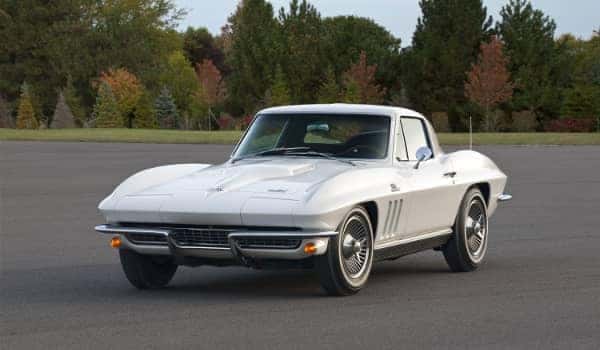 C2 Corvette: In Production 1962 – 1967
In 1963, the second-generation Corvette debuted with a total overhaul of its design, modeled after the Sting Ray race car. It was also the first year that a Corvette Coupe was available, and the only year in its long history that it could be had with a split rear window. 1965 saw the availability of Big Block V8 engines, which generated 425 hp. To close out the second generation, the 1967 Corvette offered drivers an energy-absorbing steering column, hazard lights, and a dual master cylinder brake system.
C3 Corvette: In Production 1968 – 1982
To ring in the third generation, the Corvette once again received a total redesign in 1968 that held out until 1982. Notable features included pop-up headlights and a sleek exterior that resembled the Mako Shark II show car. 1969 marked the 250,000th Corvette produced. GM commemorated this milestone with a gold Corvette Convertible, complete with a "Stingray" inscription above the fender. In 1981, production moved yet again from St. Louis to Bowling Green, KY, where the Corvette is still made today.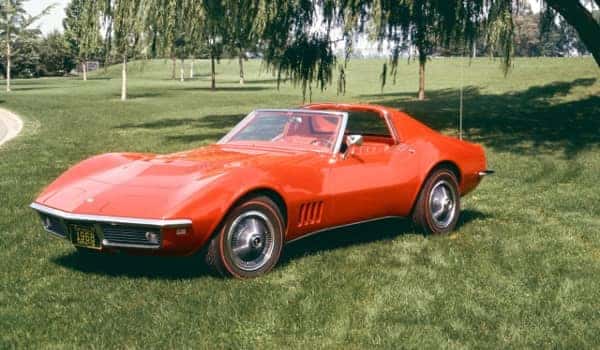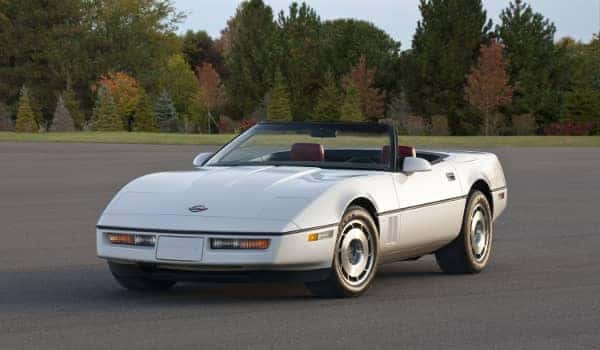 C4 Corvette: In Production 1984 – 1996
The fourth-generation Corvette was in production from 1984 – 1996. The '84 Vette offered drivers the ultimate in performance, with a 24 percent more aerodynamic build and a top speed that exceeded 150 mph. 1990 saw the debut of the Corvette ZR-1, in which driver's side airbags were standard for the first time. On July 2, 1992, the one-millionth Corvette was produced! Built to match the very first Corvettes of 1953, this model was a white convertible with a gorgeous red interior. Following this, a 40th Anniversary package was made available on all 1993 models, featuring a striking ruby red interior and exterior.
C5 Corvette: In Production 1997 – 2004
A rear-mounted transmission and hydroformed side frame rails are the standout features of the fifth-generation Corvette. In 1998, a separate exterior trunk was available for the first time in 36 years. The Corvette's horsepower reached an impressive 405 in 2002, and in 2004, the Corvette made history when it paced the Indy 500 for the first time.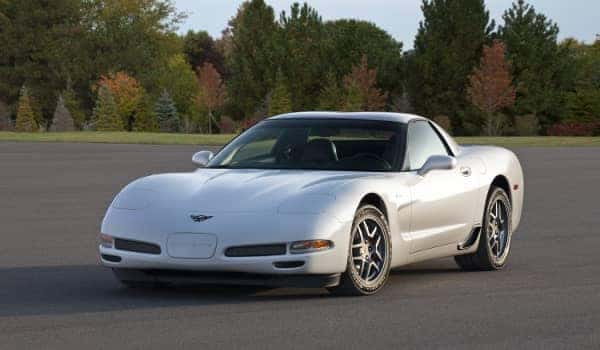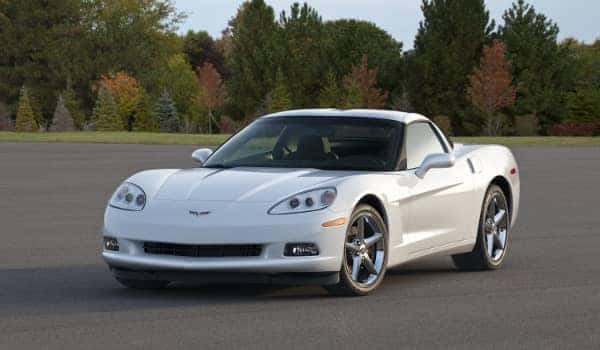 C6 Corvette: In Production 2005 – 2013
2005 saw the debut of the sixth-generation Corvette, which reintroduced exposed headlights. For the first time since 1962, a power top option was available with convertibles, while OnStar and navigation were made available for the first time ever. In 2006, a brand new small block V8 engine was introduced, which brought the Corvette's horsepower up to a jaw-dropping 505. The sixth generation closed out with the 60th Anniversary Corvette, offering an exclusive 427 Convertible Collector's Edition.
C7 Corvette: In production 2014 – present
This brings us to the seventh-generation Corvette, which is still in production today. Thanks to the reintroduction of the Stingray inscription, these models are easy to spot on Streamwood roads. An aluminum frame and Michelin tires were made standard for the seventh generation, while a 460-hp LT1 V8 engine made the 2014 model the quickest Corvette yet – until the unmistakable ZR-1 model was unveiled in January 2019, that is. This groundbreaking model offers a 6.2L V8 engine that is capable of generating up to 755 hp. Yes, we said 755 hp!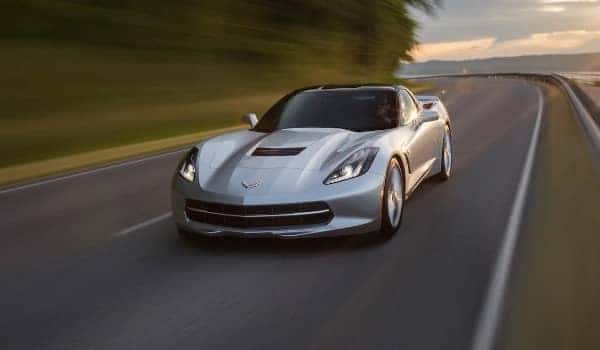 C8 Corvette: Coming Soon to Bartlett Roads!
It's official: The 2020 eighth-generation Chevrolet Corvette is set to debut on July 18, 2019! Unfortunately, GM has remained tight-lipped when it comes to the features and performance specs the C8 Corvette will offer, but sources like Hagerty speculate that a twin-turbo overhead-cam V8 might be in the cards.
Stay Updated on the 2020 C8 Chevrolet Corvette with Biggers Chevrolet
It looks as though we'll be waiting with bated breath for the July 18th C8 debut to find out exactly what it will offer to performance car enthusiasts. Want to be among the first to know when the C8 arrives at Biggers Chevrolet? Contact us to schedule a test drive ahead of time! Or, if you simply can't wait until July, get in touch with our finance specialists to talk about your financing options for a 2019 C7 Corvette, and continue your Corvette research when you compare the 2019 Z06 vs. 2019 Camaro SS.
---