How Often to Change Spark Plugs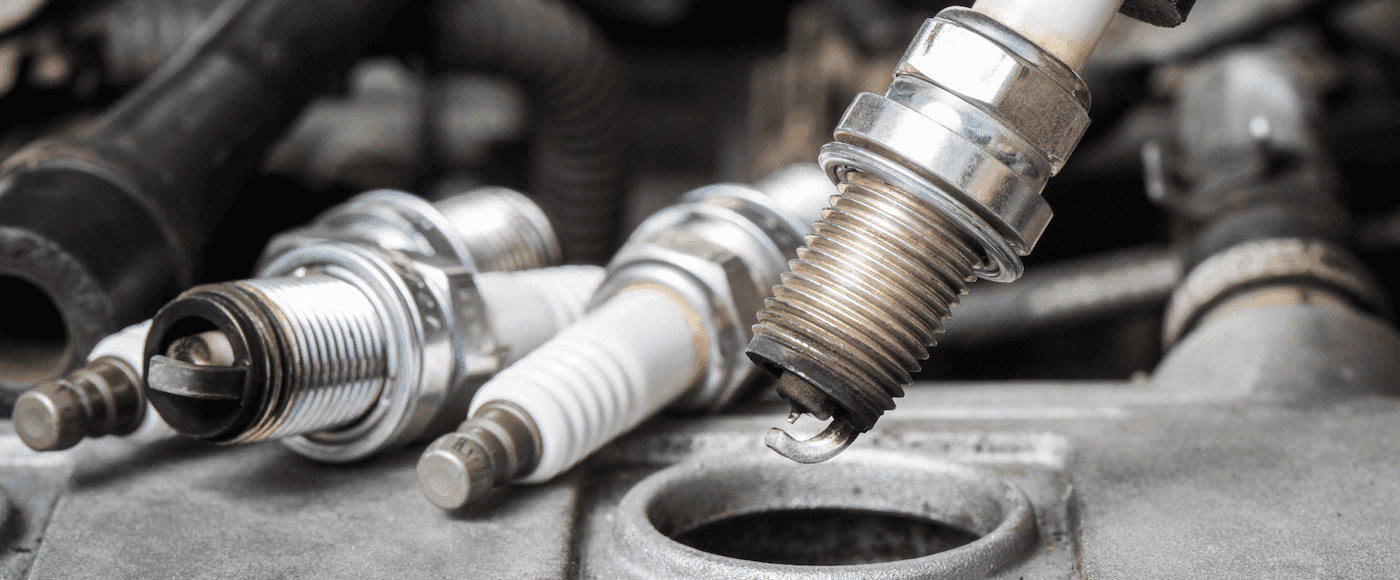 Auto maintenance experts like the service technicians here at Biggers Chevrolet know a thing or two about cars because they've been repairing them for a while. If they provide automotive service or maintenance advice, it's pretty likely to be evidence-based and solutions-oriented. Still, vehicles are complex machines. While it's recommended that you change your spark plugs about every 30,000 miles for optimal Streamwood driving, that estimate can vary. Consult your vehicle's owner's manual for additional information, or contact us if you need help with your spark plugs.
---
When Do I Change Spark Plugs in My Car?
Your vehicle's spark plugs play a huge role in its proper daily operation by providing the electric current needed to ignite the combustion chamber every time you start your engine. When your spark plugs don't work correctly, they require replacement. Not only should you consider replacing your spark plugs every 30,000 miles, but you should also consider doing so when you experience:
Rough idling
Slow or no start
Engine misfiring
Poor quality acceleration
Rough running engine
Abnormally high fuel consumption
Why Change Your Spark Plugs Frequently?
There are plenty of additional reasons to change your spark plugs frequently aside from those we've just listed above. Find out the benefits of changing out your spark plugs as part of the preventative maintenance schedule for your new Chevrolet vehicle:
Increased Fuel Efficiency – Worn out spark plugs can decrease fuel efficiency by up to 30%, but replacing them can help gain that difference back.
Consistent Combustion System – New spark plugs that function properly allow for continuous, uninterrupted combustion to occur, leaving your vehicle's system running normally.
Your Vehicle Starts Smoothly – Replacing worn spark plugs can help ensure that every time you start your car, it works optimally.
Less Harmful Emissions – Replacing your vehicle's spark plugs can not only help increase your gas mileage but also improve your overall vehicle emissions.
Trust Biggers Chevrolet to Replace Your Spark Plugs
If you are experiencing any issues with your spark plugs, and want to confirm that you need new spark plugs,schedule a service appointment at our Chevrolet service center near Bartlett or contact service with questions. We're here, ready, willing, and able to help you with your service questions or provide you money-saving service specials.
More from Biggers Chevrolet
The 2022 Chevy Trax is a reliable SUV that can truly do it all. Whether you want a model that delivers interior space or innovative technology, the new Chevy Trax is built to impress. When you upgrade with the Trax, your commute from Schaumburg to Streamwood will be turned into a pure joy ride….

With so many different SUVs available, it can be hard to find one that ticks all the boxes. With the Chevy Equinox, however, it's not hard to see how this SUV surges ahead of the competition. Offering strong towing specs, head-turning style, and a refined interior, the Equinox can truly do it all. Better still,…

The 2022 Chevrolet Traverse provides drivers like you with plenty of versatility for Schaumburg family adventures. It provides generous interior dimensions, a stylish design, and advanced features to ensure that you're ready for almost any occasion. One of the many reasons that the new Chevy Traverse is so versatile is because of the wide…