What Is GAP Insurance?
When you buy a new vehicle, you'll have the ability to add additional coverage to help protect your vehicle. Among those coverage options is GAP insurance. But, what is GAP insurance, and how does GAP insurance work? GAP insurance stands for "Guaranteed Asset Protection", and it helps cover the gap between your vehicle's worth and the amount of money you owe on your auto loan.
GAP insurance coverage often helps protect you in the event that your vehicle is totaled in an accident in Schaumburg. Learn more about GAP insurance coverage today with the finance experts at Biggers Chevrolet! Here are some of the questions we'll go over regarding GAP insurance coverage:
What is GAP insurance?
What does GAP insurance cover?
How does GAP insurance work?
Do you need GAP insurance?
How Does GAP Insurance Work?
Before we go over questions like, "What does GAP insurance cover?" and "Do you need GAP insurance?", we want to go over how it works. When you purchase a vehicle, there are two important values to remember: its trade-in value and the amount of money that you owe on it on your automotive loan. The difference between your vehicle's assessed value and the amount of money you owe is called equity. Positive equity is when your vehicle is worth more than the amount of money you owe.
GAP insurance doesn't typically have much effect on positive equity situations as you'll have leftover money after your insurance company has paid out on your totaled vehicle and you've paid off the auto loan. However, negative equity is when GAP insurance comes in handy since your vehicle's value is less than the amount of money that you owe. If your vehicle gets totaled during your Streamwood drives, someone has to pay that negative equity to your auto loan, even if you no longer have the vehicle. If you're in a negative equity situation, GAP insurance will typically cover it.
What Does Gap Insurance Cover?
Now that we've gone over, "What is GAP insurance?", are you curious about the specific kind of coverage it offers? Of course, GAP insurance coverage can vary depending on your specific provider, but, it's often nice to have in the event that you need it. It's important to note that GAP insurance is not a replacement for regular automotive insurance. It's more of supplemental coverage to help protect you on your Bartlett commute. So, what does GAP insurance cover? Take a look below to find out:
Gap Insurance Covers:
Accident
Fire
Theft
Vandalism
Natural disasters (tornado, hurricane, flood, etc.)
Gap Insurance Does NOT Cover:
Engine failures and other mechanical repairs/malfunctions
Death
Deductible (though some gap insurance policies allow this)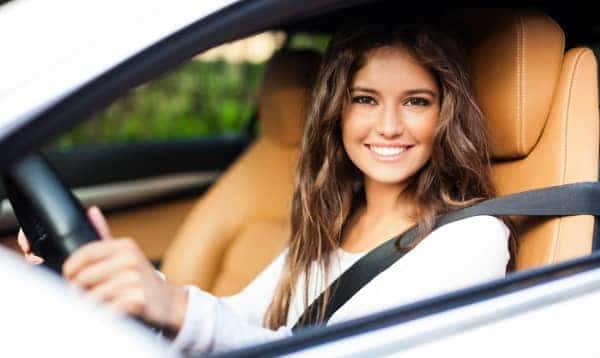 Do I Need GAP Insurance?
Many drivers like you are probably wondering, "Do I need GAP insurance?" While GAP insurance is not legally required, we do recommend it. If the dealership you're working with offers a plan that includes deductible coverage, GAP insurance can be particularly helpful. Ultimately, adding GAP insurance onto your car insurance policy will award you peace of mind as you drive around Elgin and help you save money should an accident occur.
Explore All of Your Insurance & Finance Options at Biggers Chevrolet
Whether you've already applied for financing and are ready to sign that dotted line, or you're just beginning the research process, it pays to know about your various insurance options. Understanding exactly what you want, and more importantly what you need, before you purchase your new car can end up saving you hundreds of dollars, if not more, in the future. Do you have lingering questions about gap insurance or additional car loan questions like whether you can remove a cosigner from a loan, if you can pay your loan off early, and how to calculate auto loan interest? You can give us a visit or contact our team online, and we'll be happy to help!
More from Biggers Chevrolet
The 2022 Chevy Trax is a reliable SUV that can truly do it all. Whether you want a model that delivers interior space or innovative technology, the new Chevy Trax is built to impress. When you upgrade with the Trax, your commute from Schaumburg to Streamwood will be turned into a pure joy ride….

With so many different SUVs available, it can be hard to find one that ticks all the boxes. With the Chevy Equinox, however, it's not hard to see how this SUV surges ahead of the competition. Offering strong towing specs, head-turning style, and a refined interior, the Equinox can truly do it all. Better still,…

The 2022 Chevrolet Traverse provides drivers like you with plenty of versatility for Schaumburg family adventures. It provides generous interior dimensions, a stylish design, and advanced features to ensure that you're ready for almost any occasion. One of the many reasons that the new Chevy Traverse is so versatile is because of the wide…