What is Good Mileage On a Used Car?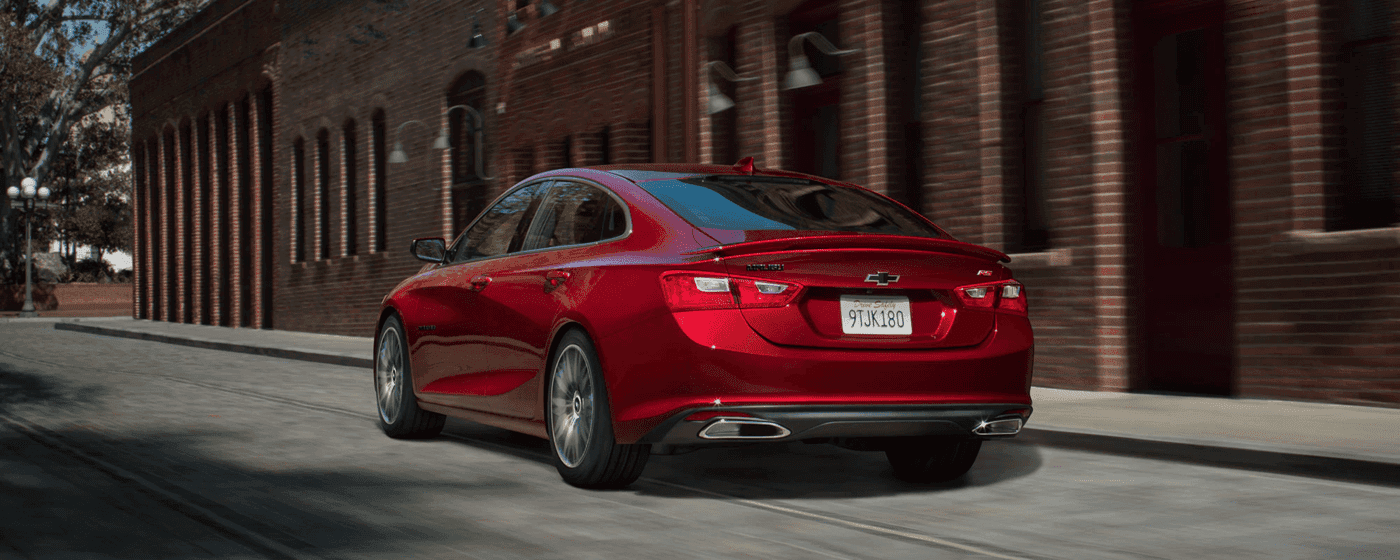 In the market for a used GMC or pre-owned Chevy vehicle in Schaumburg? If you're like many used car buyers, you're feeling unsure about what is considered high mileage for a used car. 12,000 miles is a good amount if you want a car that runs like new and will require minimal maintenance. However, if you won't be logging long miles, a car with 30,000 miles or more can be a great value! Before you start shopping, you'll need to know what to look for when it comes to good mileage for a used car.
What is considered high mileage for a used car can depend on maintenance history, the previous owner's driving habits, and other factors. Browse our inventory of used and CPO vehicles, and contact us at Biggers Chevrolet with any car-buying questions.
---
How to Shop Smart for a Used Car
When it comes to getting the most for your money, what is considered high mileage for a used car? The best choice isn't always the car with the lowest mileage. Learning about a used vehicle's history will go a long way in determining its future reliability. Here are some other factors to consider:
Vehicle Driving History — Stop-and-go traffic in Streamwood will cause more wear and tear on transmission parts than your highway commute to Bartlett. So a car with 75,000 miles logged mostly on the highway may be in better condition than a car driven the same number of miles in the city.
Vehicle's Previous Location — Weather conditions can also have a big impact on the wear rate of various parts. In places with lots of snow, corrosive salt can damage parts. Very cold temperatures can also cause extra stress on engine parts.
Vehicle Maintenance History — Find out if the previous owner stayed up-to-date with the manufacturer's recommended maintenance services. This is a great way to find out what kind of reliability you can expect from a used vehicle.
Once you've narrowed your choice down to two or three vehicles, you can get them thoroughly inspected by a certified technician. This way, you'll catch any signs that could warn of big repairs down the road. Contact the Biggers Chevrolet service center to learn more.
Choosing a Used Car: Mileage vs. Age
If you don't need your used car to be in like-new condition, you have a lot of options. Here are a few things to look for when picking out a quality used vehicle:
The Importance of Proper Maintenance: You may think you've found a great deal in a low-mileage car that has spent most of its time sitting in a garage. Actually, disuse can cause significant mechanical problems. A car with more mileage but perfect maintenance history may be in better condition.
Maintenance History and Reliability: Good mileage for a used car is tied to maintenance history. In fact, the best indication of used car reliability is a well-documented history of timely maintenance checks and services. If you find a higher mileage model with excellent maintenance history, you can save a lot of money compared to a low-mileage used vehicle. That can give you access to premium features and amenities that may be out of reach otherwise.
High-Mileage Drivers: If you plan to put a lot of miles on your car, a low mileage used car for sale in Bartlett may be your best option.
Find Low Mileage Used Cars for Sale at Biggers Chevrolet
We offer a wide selection of used and certified pre-owned Chevrolet, and GMC vehicles with varied mileage. Contact us to learn how to value your current car for a trade-in, and check out our used cars under $20,000 and low mileage used cars for sale in Elgin.
More from Biggers Chevrolet
The 2022 Chevy Trax is a reliable SUV that can truly do it all. Whether you want a model that delivers interior space or innovative technology, the new Chevy Trax is built to impress. When you upgrade with the Trax, your commute from Schaumburg to Streamwood will be turned into a pure joy ride….

With so many different SUVs available, it can be hard to find one that ticks all the boxes. With the Chevy Equinox, however, it's not hard to see how this SUV surges ahead of the competition. Offering strong towing specs, head-turning style, and a refined interior, the Equinox can truly do it all. Better still,…

The 2022 Chevrolet Traverse provides drivers like you with plenty of versatility for Schaumburg family adventures. It provides generous interior dimensions, a stylish design, and advanced features to ensure that you're ready for almost any occasion. One of the many reasons that the new Chevy Traverse is so versatile is because of the wide…