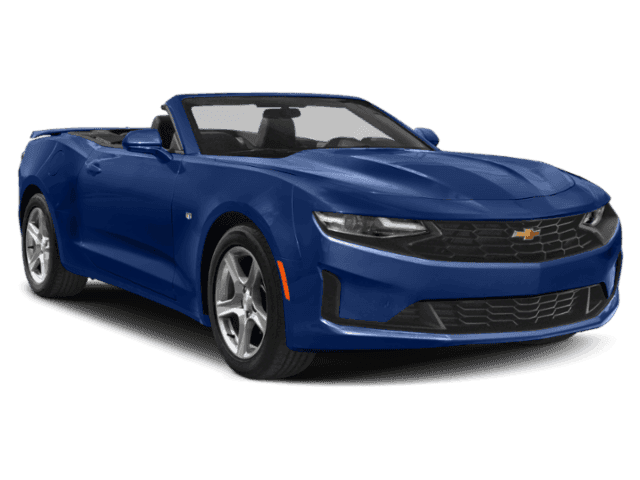 2020 Chevy Camaro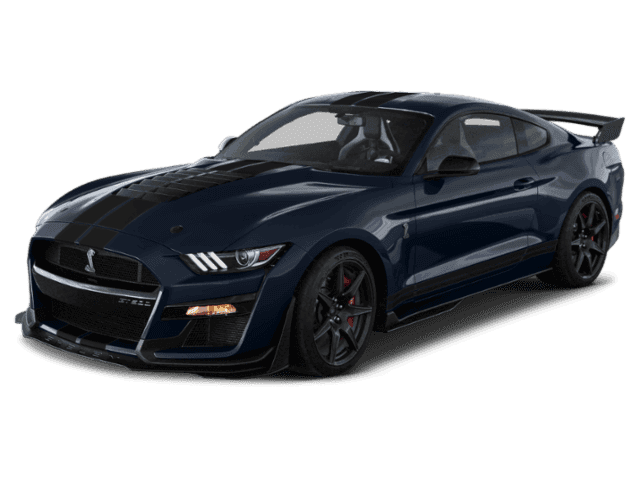 2020 Ford Mustang
2020 Camaro ZL1 1LE vs. 2020 Mustang GT500
So you're looking for the best sports car money can buy you, and are trying to figure out what the best option is going to be. If you've been pondering buying a new 2020 Ford Mustang GT500 Shelby, you should definitely consider the 2020 Chevy Camaro ZL1 1LE, too. Why? From a cheaper starting price to the same passenger capacity and similar transmission choices, to an available convertible body style, the Camaro ZL1 LE has the Mustang Shelby GT500 beat in so many ways. Compare the Mustang GT500 vs. Camaro ZL1 1LE below with Biggers Chevrolet!
6-speed Manual or Automatic
6-speed Manual or Automatic
Mustang GT500 vs. Camaro ZL1 LE: Price
Pricing is an important factor when deciding on which sports car to lease or buy near Schaumburg. After all, even the most dedicated car enthusiasts have to pay the bills. Choosing a sports car with the right balance of price vs. performance can be tricky, but when it comes to the Mustang GT500 vs. Camaro ZL1 LE pricing, the choice is easy.
The Mustang GT500 Shelby starts at $72,900.
The Camaro ZL1 LE starts at a much-more-respectable $64,195.
Mustang GT500 vs. Camaro ZL1 LE: Performance
There's no hiding the fact that the Ford Mustang GT500 Shelby is more powerful than the Chevy Camaro ZL1 LE. The question you have to ask yourself is, how much power do you need on Streamwood and Bartlett streets? If 110-horsepower makes the ultimate difference to you, then we're not going to attempt to change your mind. But if you're looking for a balanced sports car that's competitively-equipped and favored by muscle car enthusiasts, then the Camaro ZL1 LE might be the right choice.
Mustang GT500 vs. Camaro ZL1 LE: Body Styles
Currently, the Mustang GT500 is only available in thecoupe body style, which is fine for many Hanover Park-area drivers. But the Chevy Camaro ZL1 LE also comes in the convertible body style, giving it even more appeal. If you have your heart set on a sports car that makes room for up to four passengers and lets you enjoy the open road with the wind through your hair, then when comparing the Mustang GT500 vs. Camaro ZL1 LE, the Camaro ZL1 LE is the car for you.
Learn More: Contact Biggers Chevrolet Today!
There is so much more to explore when it comes to both the Mustang GT500 and the Camaro ZL1 LE! From interior specifications and trim levels to luxury features and smartphone integration technologies to standard and available active safety features and performance upgrades, we can tell you everything you want to know at Biggers Chevrolet! Looking for a Camaro that still has wow-factor for less? Check out the Camaro Shock & Steel Editions. Check out our car buying tips when you're ready to make a buying decision and don't hesitate to contact us in the meantime if you have any other questions about our new Camaro inventory.
More from Biggers Chevrolet
The 2022 Chevy Trax is a reliable SUV that can truly do it all. Whether you want a model that delivers interior space or innovative technology, the new Chevy Trax is built to impress. When you upgrade with the Trax, your commute from Schaumburg to Streamwood will be turned into a pure joy ride….

With so many different SUVs available, it can be hard to find one that ticks all the boxes. With the Chevy Equinox, however, it's not hard to see how this SUV surges ahead of the competition. Offering strong towing specs, head-turning style, and a refined interior, the Equinox can truly do it all. Better still,…

The 2022 Chevrolet Traverse provides drivers like you with plenty of versatility for Schaumburg family adventures. It provides generous interior dimensions, a stylish design, and advanced features to ensure that you're ready for almost any occasion. One of the many reasons that the new Chevy Traverse is so versatile is because of the wide…