Oil Changes Huntley
Huntley Drivers Can Get Affordable Oil Changes From the Experts at Biggers Chevy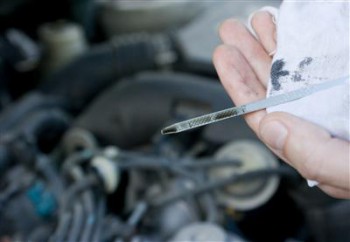 If you live in the Huntley area and are looking to receive top-quality automotive service, look no further than the Biggers Chevy Service Department in Elgin. We have a team of certified technicians on site that can handle a wide range of auto services, including very affordable oil changes. In order to keep your vehicle running smoothly, we cannot stress the importance of regularly scheduled oil changes enough.
A Vital Procedure: Maintaining a Regular Oil Change Schedule
Keeping the oil fresh in your engine block will keep moving parts well-lubricated, which will prolong the life of your vehicle. Drivers who choose not to keep an oil change regiment may notice negative effects over time, including lower gas mileage, sludge buildup, and clogged filters. While you might think you're saving some money by skipping oil changes, you'll actually be setting yourself up for costly repairs down the road.
Arranging an Oil Change Appointment
To best serve our customers, our Service Department is open Monday through Thursday from 7:00 a.m. to 7:00 p.m. and 7:00 a.m. to 6:00 p.m. on Friday. For those who are too busy during the week, we hold convenient Saturday hours from 7:30 a.m. to 4:00 p.m. However, scheduling an appointment will guarantee you a place in our garage at the exact date and time you prefer. You can schedule an appointment online or by calling (888) 707-6197.
Trust Biggers Chevy With Your Next Oil Change
We hope you'll come to Biggers Chevy for your next oil change—you won't be disappointed by the service our certified technicians provide. Located at 1385 E. Chicago Street in Elgin, we are just 25 minutes from Huntley via I-90 East and IL-31 S. We look forward to serving you!