Oil Changes Hanover Park
Hanover Park Drivers Can Get Affordable Oil Changes at Biggers Chevrolet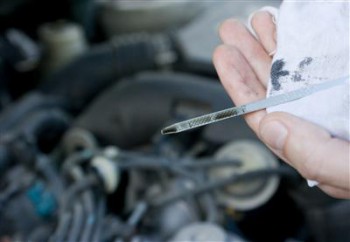 In addition to our commitment to providing our customers with a premium selection of vehicles at competitive prices, we also offer the best in affordable auto maintenance and repairs. When you need an oil change near Hanover Park, schedule your appointment directly with the expert team of trained and certified mechanics at Biggers Chevrolet, where we only use MFG-recommended fluids and filters.
Biggers Chevy is located just a 10-minute drive northwest of Hanover Park, so all your oil change and other auto service needs can be taken care of just around the corner!
Get Regular Oil Changes
Check out your vehicle owner's manual for of all the relevant information regarding regular check-ups and service for your specific model, including oil changes. It's extremely important to remember to schedule oil changes based on the manual's recommendation, because if you don't you could be looking at a huge service bill for major repairs down the line. Avoid spending large amounts of money on repairs or even destroying your engine by bringing your vehicle in for an oil change and other basic services about every 3 months or 3,000 miles.
Make an Appointment
If you're ready to bring your vehicle in for an oil change at Biggers Chevrolet, simply schedule your oil change online. If you'd rather schedule your appointment over the phone, that's no problem! Give us a call directly at 888-707-6197 and we'll get you in for an appointment right away. If you trust our expert mechanics to change your oil time after time, your vehicle will be running in top-condition for years to come!
Hours and Location
The team at Biggers Chevy is here to take care of all your oil change and auto service needs, Monday thru Thursday from 7:00 AM to 7:00 PM, Friday from 7:00 AM to 6:00 PM, and Saturday from 7:30 AM to 4:00 PM.
We're conveniently located at 1385 East Chicago Street in Elgin. To reach our dealership, simply take IL-19 West/West Irving Park Road northwest out of Elgin for 5 miles, continuing on East Chicago Street until you arrive at our store, at the intersection with Shales Parkway on the left. We look forward to serving you!