Oil Change Schaumburg
Biggers Chevrolet Follows Factory Recommended Oil Change Schedule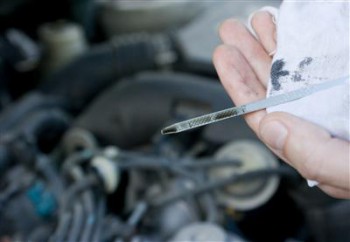 Only a full service dealership like Biggers Chevrolet can offer oil changes for Schaumburg that uses manufacturer recommended fluids and parts that are specifically designed to keep your vehicle running as it should. Biggers Chevrolet's service department specializes in all Chevy and GM vehicles, which is why our Schaumburg customers trust us when it comes to their complete vehicle maintenance. You can bring your vehicle to any fast lube garage for an oil change, but how do you know you can trust the quality of their products? Trust the factory recommended standards and products we use at Biggers Chevrolet, and your car will thank you.
GM Experts Know What Makes Your Vehicle Tick
Maintaining your vehicle's oil change schedule is crucial to ensuring long lasting performance. Believe it or not, but all vehicles have their own individual oil change schedule and recommended oils. When Schaumburg drivers bring their vehicle into Biggers Chevrolet, they can leave it up to the GM experts who know exactly what to do and the products to use to meet the stringent manufacturer standards.
The type of oil that goes into your vehicle affects your vehicle's performance. While most service stations will try to cut corners to save money by using inferior motor oils and cheap air filters, the service center at Biggers Chevrolet only uses the factory recommended best. This not only saves you money in the long run by avoiding engine damage and promoting fuel efficiency, but using higher quality motor oil keeps your engine lubricated better for longer, resulting in fewer oil changes and less money spent over time.
Get Your Oil Changed Now
Don't you want your vehicle serviced by the professionals trained by the factory that created your vehicle?  Schaumburg drivers that want to schedule an oil change can do so online 24/7, or call and talk to one of our service techs directly at (888) 707-6197. Biggers Chevrolet's service department offers convenient hours Monday through Thursday from 7:00 a.m. to 7:00 p.m., Friday from 7:00 a.m. to 6:00 p.m., and Saturday from 7:30 a.m. to 4:00 p.m. Visit our Elgin dealership today!