Oil Change Elgin
Come to Biggers Chevy for an Oil Change in Elgin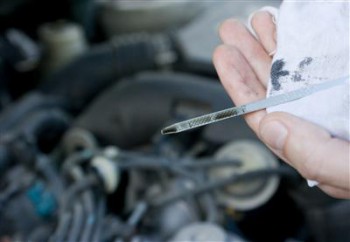 Biggers Chevrolet is an Elgin car dealership specializing in new and used Chevy models and specialized car service. If you're ever looking for a quick oil and filter change here in Elgin, all you have to do is come to Biggers Chevy as we use only MFG-recommended oils and filters that are right for your car.
When You Can Get an Oil Change
Our Chevy service center offers convenient hours throughout the week, and we don't close right after the workday ends like many dealership service centers do. We're open Monday through Thursday from 7:00 a.m. to 7:00 p.m., Friday from 7:00 a.m. to 6:00 p.m., and Saturday from 7:30 a.m. to 4:00 p.m.
How to Get an Oil Change at Biggers Chevy
You're more than welcome to stop by anytime during our service center's hours; however, we strongly recommend making an appointment, especially for something like an oil change. To schedule an appointment, you can call the service center at (888) 707-6197 or make an appointment online, the latter of which is readily available even after regular business hours.
When to Change Your Oil
People used to say drivers should change their oil every 3000 miles, but you'll be wasting money if you do that now. Most cars can go an interval twice as long with no problem. There is no set time frame, though, as each car is different depending on its engine. To see how often you should be getting an oil change, take a look at your owner's manual. There should be a detailed list of when to go in for many kinds of maintenance. If you can't find your manual, then feel free to call the dealership.
Biggers Chevrolet is Here to Help
Biggers Chevrolet is here to offer our assistance to all Elgin drivers. We're located at 1385 East Chicago Street, right here in Elgin, Illinois. Our dealership is just east of Memorial Stadium, at the corner of Chicago and Shales Parkway, and across from Biggers Mazda, High Point Family Dentistry, and a Public Storage facility. If you have any questions about oil changes or our other services, please contact Biggers Mazda. We hope to see you soon at the dealership!