Oil Change Dundee
Biggers Chevrolet is the Best Place to Get Your Oil Changed in the Dundee Area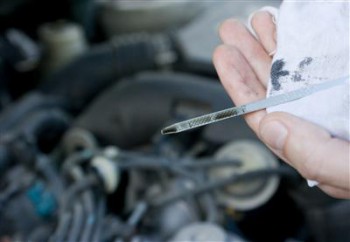 Getting your oil changed can sometimes seem so routine that it understates its importance. But no matter how you look at it, oil changes are the cornerstone of a long and healthy life for your vehicle. Oil is what keeps the various moving parts in your engine from overheating, getting caked with grime, and breaking down. The key to ensuring that your car's engine lives a long and productive life is to get your oil changed regularly at a great Dundee-area service center with highly-trained technicians.
The Benefits of Getting Your Oil Changed at Biggers Chevy
Oil is the lifeblood of your vehicle's engine and an engine needs the right kind of oil to deliver optimal efficiency and performance. That's why, here at Biggers Chevrolet in Elgin, we use the high-quality motor oil that's recommended for your vehicle.
There's another long-term benefit of getting your oil changed at a service center like the one here at Biggers Chevrolet that's often overlooked. Since our service center technicians are highly-trained in various aspects of automotive repair, they're more likely to spot other problems with your vehicle before they turn into expensive repair jobs. You'll get more stress-free miles out of your vehicle when you take it to the pros here at Biggers.
Experience the Convenience of a Biggers Chevy Oil Change
Here at Biggers Chevrolet, we strive to make even the most routine of auto maintenance tasks a quick, hassle-free experience. It's easy to make an appointment with us: you can give us a call at (888) 707-6197, or make an appointment online with just a few easy clicks. Our service center is open from 7:00 a.m. to 7:00 p.m. Monday through Thursday, 7:00 a.m. to 6:00 p.m. on Friday, and 7:30 a.m. to 4:00 p.m. on Saturday, so it's easy to find a time that fits your busy schedule. We're also conveniently located less than 10 miles south of Dundee: just head south on Route 31, then east on Chicago Street – you'll see us on the right!