Oil Change Carpentersville
Carpentersville Drivers Come to Biggers Chevy for Oil Changes and More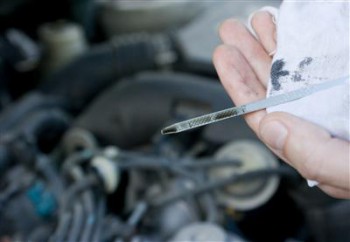 In addition to supplying the people of Carpentersville with new and used Chevy vehicles, Biggers Chevrolet is pleased to have a certified service department onsite. Every day we help our customers keep their cars in shape with a variety of maintenance services including oil changes. Having your oil and oil filter changed regularly helps to keep your engine running smoothly. We use only MFG-recommended oils at our dealership.
Why You Need a Regular Oil Change
At our service center, we've encountered far too many people who regularly drive with bad oil. Let's just say they weren't happy with their repair bill. People tend to skip on the regular oil change to save a few dollars, but it ends up costing them severely. Oil helps the different parts in your move together in tandem without heat building up. Over time, the chemicals in the oil break down, and the filter clogs so the oil gets dirty.
Eventually, the oil will stop functioning properly. The engine will get so hot while you're driving that the metal will begin to melt. Parts will fuse, and your engine block will really be a block.
How to Schedule an Oil Change
Our service department is open Monday through Thursday from 7:00 a.m. to 7:00 p.m., Friday from 7:00 a.m. to 6:00 p.m., and Saturday from 7:30 a.m. to 4:00 p.m. We're available to help you change your oil during any of those times. Rather than just drop by, we encourage our customers to make an appointment in advance and beat the lines.
To make an appointment, you can call the service department. Another option is to make an appointment online, which you can do any time of day, even when the dealership is closed.
Come to Biggers Chevy Near Carpentersville
Biggers Chevrolet is only about a 20 minute drive south of Carpentersville, Illinois via IL-25 South. Our address is 1385 East Chicago Street in Elgin; we're right across the street from Biggers Mazda and High Point Family Dentistry. When coming from Carpentersville, we will be on your right. We hope you'll trust us for many years to come with your oil changes and other routine maintenance. In the meantime, you should contact us if you have questions.