Oil Change Carol Stream
Carol Stream Drivers Come to Biggers Chevrolet for Their Regular Oil Change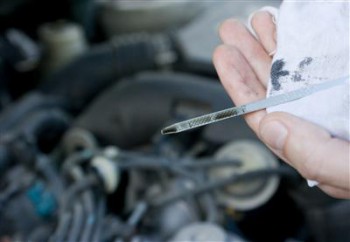 Using MFG-recommended fluids and filters, Biggers Chevrolet can help Carol Stream drivers keep their engines running smoothly. Oil changes are a necessary part of vehicle maintenance, and we can help make sure they're done properly. Our Carol Stream-area Chevy dealership can also help with any other fluid replacement like windshield wiper fluid or coolant flushes. We're happy to take care of any routine maintenance for you!
The Importance of an Oil Change
Too many people neglect receiving a regular oil change, seeing it as a nuisance or unnecessary expense. If you neglect to change your oil, then your car will eventually stop working; you'll also be looking at thousands of dollars worth of repairs. Oil reduces friction in your engine, helping it to function properly without getting too hot. After some time, the oil loses its strength and also gets polluted when the oil filter clogs. If not changed, the engine will get so hot that it will melt and all the metal parts will fuse together.
Schedule an Oil Change at Biggers Chevy
Our dealership service center is open Monday through Thursday from 7:00 a.m. to 7:00 p.m. Friday we're open 7:00 a.m. to 6:00 p.m. and Saturday from 7:30 a.m. to 4:00 p.m. You're welcome to come see us anytime during these hours. Better yet, why not make a service appointment? This way you come when you want to and don't risk getting stuck in a big line.
To make a service appointment, you can call us at (888) 707-6197 during business hours. Another option is to make an appointment online anytime, even when we have closed for the day. Before you come, make sure to look at our current service specials; many times we offer discounts on oil changes.
Come to Biggers Chevrolet Near Carol Stream
Biggers Chevrolet is located in Elgin, Illinois, about 20 minutes north of Carol Stream. Come to our dealership by taking North Avenue to IL-59 North. Make a right and then a left at Irving Park Road. We'll be on the left, across from Biggers Mazda and a Public Storage facility. Please contact us if you have any questions.