Oil Change Bloomingdale
Need an Oil Change? Stop in to Biggers Today!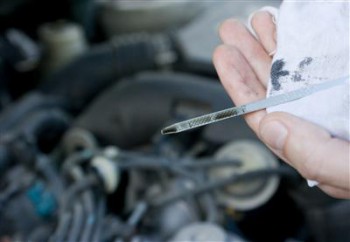 If you ever need to get your oil changed near Bloomingdale, Biggers Chevy just might be your best bet! We have decades of experiencing servicing Illinois drivers and providing them with the best oil changes in the Midwest!
Why Change Your Oil?
Changing your oil is an important part of keeping your car running properly. If you neglect to change your oil, it will get dirty and sludgy, and won't cool your engine as effectively as it needs to. This can lead to serious problems with overheating, deposit dirt and sludge throughout the various parts of your engine, and end up fusing your engine into a huge useless metal block.
The Biggers Difference
We don't mess around at Biggers and employ only the finest factory trained technicians, even for a task as relatively simple as an oil change. We never skimp on materials and stock only the best manufacturer recommended oils and filters on the market. You'll never get generic brand oil at Biggers!
Scheduling an Appointment
Getting an oil change appointment with Biggers is easy. Call us at (888) 707-6197 to set up an advance appointment or use our online appointment form. Let us know when you can make it and we'll work you into our schedule. You can always stop by our shop and pull up to our service doors, too.
Service Specials
Biggers Chevy offers a wide range of service specials that are guaranteed to save you money. Our oil change specials vary from a "buy one get three free" deal to instant cash back offers! Ask our technicians about any specials next time you stop by.
Trust Biggers Chevy for All Your Oil Change Needs!
Stop by our shop Monday through Thursday from 7:00 a.m. to 7:00 p.m., Friday from 7:00 a.m. to 6:00 a.m., or Saturday p.m. from 7:00 a.m. to 4:00 p.m. We're located at 1385 E Chicago Street in Elgin. Find us from Bloomingdale by taking US-20 W/W Lake Street for 9.3 miles and turning right onto Shales Parkway for 0.9 miles and then taking the third right onto IL-19 E/E Chicago Street. Look for us on the right!