Fun Things to Do Around Elgin with Teens

Searching for fun things to do around Elgin with teens? If you're having trouble finding activities to do with your teen around Schaumburg, the following ideas from Biggers Chevrolet will be exciting for everyone!
Underground Retrocade
When it comes to things to do around Elgin with teens, there's no better place to go than Underground Retrocade. A go-to for families, Underground Retrocade aims to bring players back to the original arcade experience with classic games like Galaga, Pac-Man, and more. That's along with a variety of pinball machines and old-school gaming consoles.
Paintball Explosion
Want to engage in something a bit more active for you and your teen? Gather a group or head out on your own to Paintball Explosion, the premier paintball theme park in the Streamwood area! Set-ups are modeled after some of the most popular video games like Call of Duty and Modern Warfare, and the facility also offers laser tag!
Lifezone 360
Another way to stay active with your teen in a fun environment is by visiting Lifezone 360, which combines sports, fitness, and events suitable for the entire family! Participate in Sports Academy for a variety of sports, or try out for competitive teams – or even take SAT prep classes! There's plenty to choose from at Lifezone 360.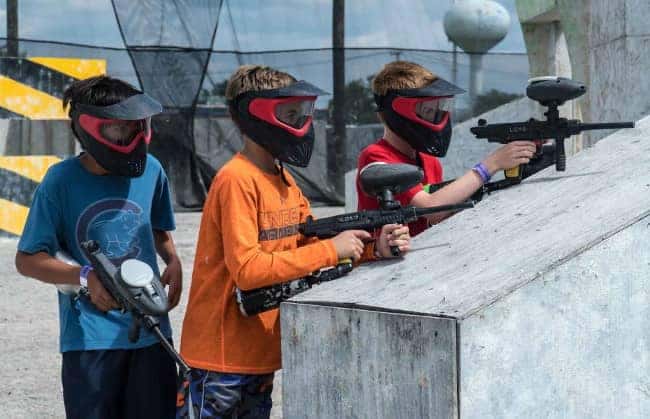 Escapade 360
Put your mind to the test at Escapade 360, the premier escape room in Elgin. Themes such as The Candy Factory, The Da Vinci Experience and The Sherlock Adventure are all family-friendly, and they require teamwork, collaboration, and creativity to conquer! Work together to solve various clues and puzzles to get out of the room within 60 minutes!
Connect with Biggers Chevrolet
Biggers Chevrolet is here to provide local recommendations for all Bartlett drivers, like where to find the best burgers and ice cream in the Elgin area or who's playing at Summer Concerts in the Park, as well as assist with all things Chevrolet. Connect with the dealership to learn more!
More from Biggers Chevrolet