What are the Chevy Corvette Stingray Engine Choices?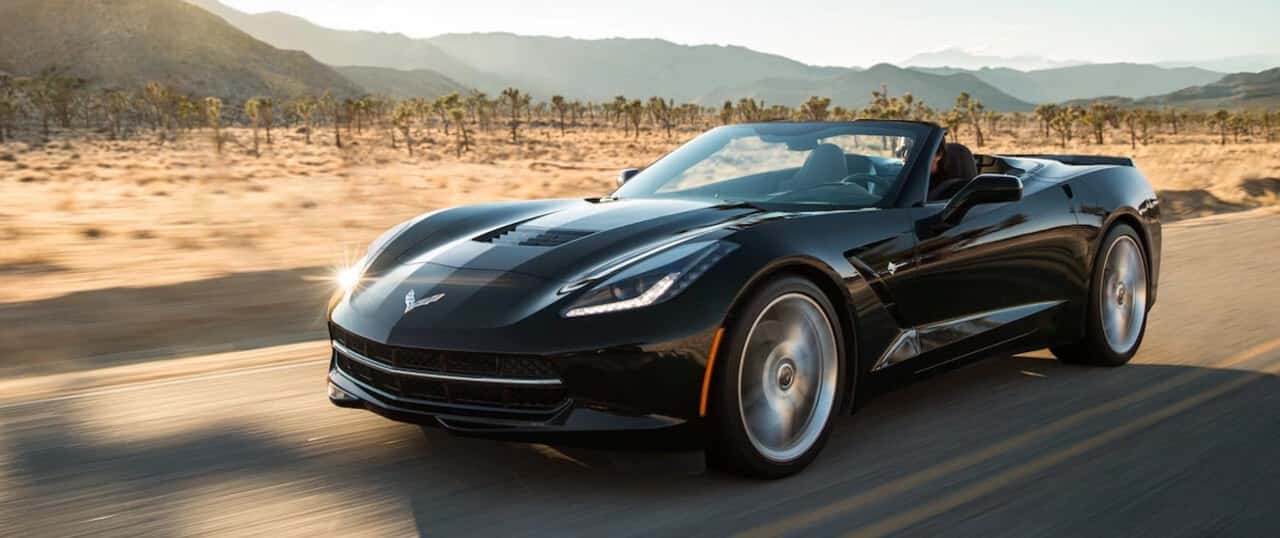 The classic Chevy Corvette seems to get better and better every year. For 2018, the Corvette Stingray engine choices are positively electrifying with the high-octane power and incredible speeds that could only be found on a truly iconic sports car. If you're ready for new thrills on the road, then it's time to get behind the wheel of a new Chevy Corvette Stingray at Biggers Chevy. Our car experts would love to dive deeper into the performance specs and get those keys in your hand! Take a look at our new models online for a sneak peek of what's in store.
| | | | |
| --- | --- | --- | --- |
| | Engine | Horsepower | Torque |
| Corvette Stingray | 6.2L V8 | 455 hp | 460 lb-ft |
| Corvette Z06 | 6.2L V8 Supercharged | 650 hp | 650 lb-ft |
Corvette Stingray Engine
Whether you choose a sleek coupe or a breezy convertible, you'll be treated to the state-of-the-art 6.2L V8 engine that really gets the adrenaline pumping. Roaring with 455 hp and 460 lb-ft of torque, you're in for one wild ride when you slip behind the wheel of your 2018 Stingray. Plus, this LT1 engine has the power to surge from a dead stop to 60 mpg in only 3.7 seconds! How does it accomplish this feat? Corvette's expert engineers created the perfect storm of power and grace using technology like direct injection, continuously variable valve timing, active fuel management, and more. For an added power boost to 460 hp and 465 lb-ft of torque, consider the Z51 Performance Package.
Corvette Z06 Engine
Sure, the Stingray engine is a feat of modern engineering. But, what if you really want to push the envelope? Then the only choice is the Corvette Z06, a stunning dynamo that soars to new heights with its spectacular 6.2L V8 supercharged engine. Utilizing the dry-sump oil system, this engine can handle the highest g-force cornering without losing a beat. Plus, the integrated intercooler keeps the heat down while you're flying down the track. Just how much power can you expect from this beast of a vehicle? The Z06 generates an absolutely stunning 650 hp and 650 lb-ft of torque!
Test Drive Your Dream Car at Biggers Chevy!
The Chevy Corvette engine options will impress even the most seasoned auto enthusiast, so don't miss out on the chance to get behind the wheel of the newest models at Biggers Chevy. We'd love to introduce you to the model of your choice on our lot, so visit us today! Contact the dealership for more information about your test drive or our inventory. If you're ready to start the process, apply for financing from home!