2018 Chevy Traverse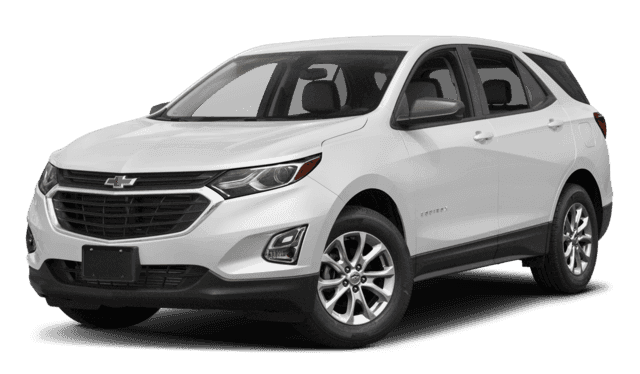 2018 Chevy Equinox
2018 Chevy Traverse vs. 2018 Chevy Equinox
Explore the Equinox Contact Us
Performance
Between the Chevy Traverse vs.
Chevy Equinox
, performance is one of the key differences that separates the lineups. The Traverse is powered by a 310-hp 3.6L V6 engine with 266 lb-ft of torque, while the Equinox offers three variations: a 170-hp 1.5L turbo, an available 252-hp 2.0L turbo, and a 137-hp 1.6L turbo diesel. The Traverse is the best choice for those who want a muscular, powerful powertrain – especially when paired with the optional all-wheel drive system. The Equinox, on the other hand, offers a wide range of lower powered options with terrific efficiency. In fact, the turbo diesel engine offers an estimated 39 highway mpg compared to only 27 mpg for the Traverse.
Cargo Space
Between the Chevy Equinox vs. Chevy Traverse, you'll notice a clear size difference. The Equinox is a compact SUV, so it's a great choice for city driving. You'll have up to 63.5 cubic feet of cargo volume to pack away shopping bags and bulky luggage, but you'll also get the benefits of smaller vehicle. That means you can easily slip into tight parking spaces and comfortably navigate down narrow roads. But if you need extra space to haul more goods, then the mid-size Traverse may be more your speed. The Traverse boasts a best-in-class cargo capacity of 98.2 cubic feet, so it has more than enough room for most busy families. Feel free to load up your Traverse with piles of heavy camping equipment or duffles full of sports gear. You'll have all the space you need.
Passenger Space
How many passengers will you carry? If the answer is five or fewer, then the compact Chevy Equinox will suit you well. Its traditional two-row design leaves plenty of space for five passengers to stretch out and relax. If you need extra space, then the Chevy Traverse is the better choice. The Traverse is a three-row model, which can accommodate seven or eight passengers. So, which model is ultimately the best SUV on the road? It depends on your needs! There's no wrong choice, so take both models for a test drive at Biggers Chevy to find your perfect match. Feel free to contact us with your questions!