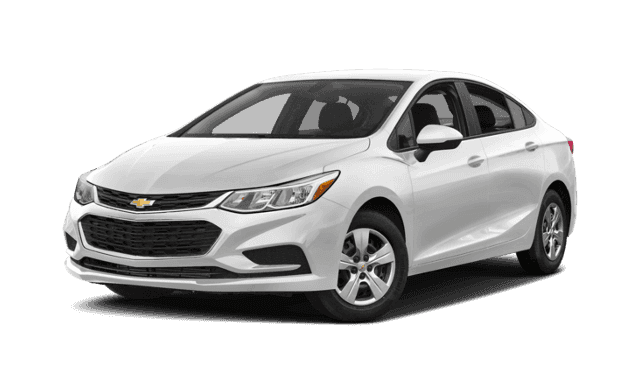 2018 Chevrolet Cruze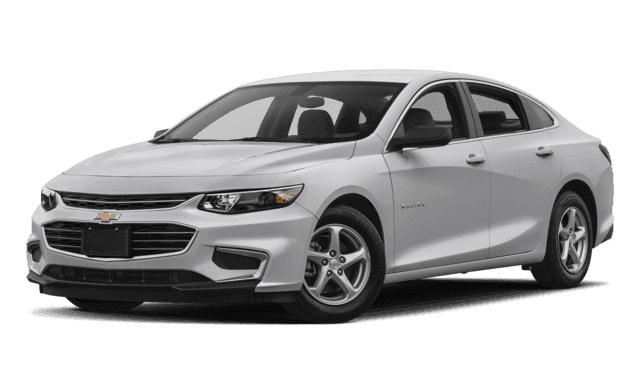 2018 Chevrolet Malibu
2018 Chevy Cruze vs. 2018 Chevy Malibu
Learn More About the Cruze Learn More About the Malibu Contact Us
Price
When you're browsing through the basics of the
Chevy Cruze
vs.
Chevy Malibu
, you probably can't resist taking a look at the price points. The good news? Both Chevy sedans are incredibly affordable. In fact, it's absolutely possible to get a gorgeous and reliable vehicle for around $20,000 or less! But, frugal shoppers can really get a phenomenal deal on a brand new Chevy Cruze. If you're in the market for a manual, then you can get the base level Cruze L for a starting MSRP of only $16,975. On the other hand, you can drive away in a brand-new Chevy Malibu L for $21,680. So, either model is wallet-friendly for those bargain hunters.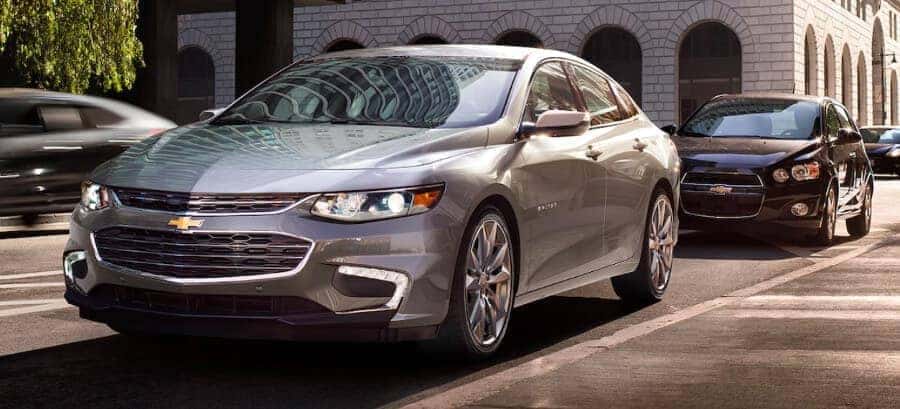 Variety
Both the
Chevy Cruze
and the
Chevy Malibu
are rock-solid sedans that have plenty to offer Chicagoland drivers, but each lineup offers something a little bit different. For example, the Chevy Cruze is available in two diesel models – both automatic and manual varieties. The Cruze Diesel is incredibly efficient, generating up to 52 mpg on the highway with its modern technology. However, the Chevy Malibu has its own alternative fuel option: the Malibu Hybrid.  The hybrid trim utilizes both electricity and gas to power its ultra-efficient powertrain. City drivers will love getting up to 49 mpg, even in stop-and-go traffic.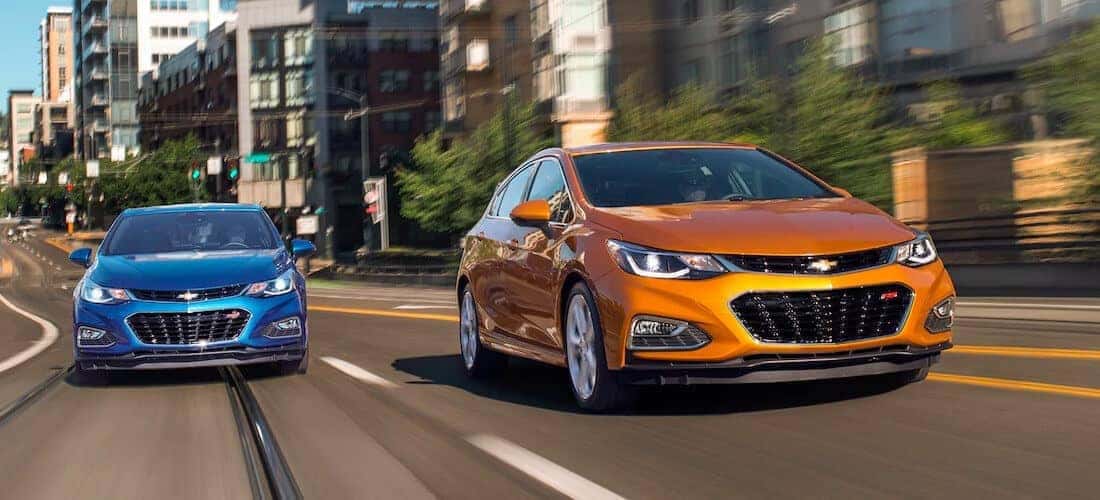 Space
While the two vehicles seat five passengers each, they differ in dimensions. The Malibu is quite a bit larger, with nearly 20 extra inches in both length and height. The Malibu also has 15.8 cubic feet in trunk volume, compared to a smaller capacity of 14.8 cubic feet in the Cruze. Overall, the mid-size Malibu is a larger model than the compact Cruze. However, you may prefer the Cruze if you favor hatchbacks. Both models are offered in sedan body styles, but only the Cruze is offered as a hatch. With the hatchback Cruze, there is 22.7 cubic feet of space behind the seats.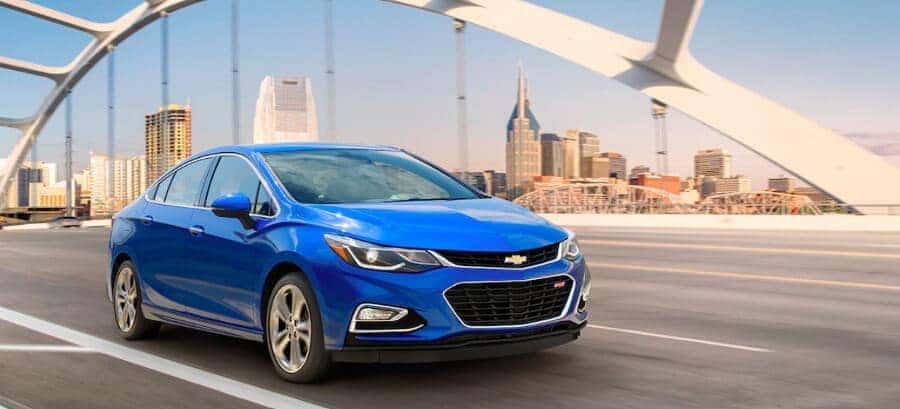 Take a Test Drive in a New Chevy!
After comparing the Chevy Cruze vs. Chevy Malibu, have you figured out which is right for you? If you're ready to go, feel free to apply for financing and head down to Biggers Chevy to pick out your new car! If you still have questions, we're happy to help. Contact us for more information and set up your test drive today.