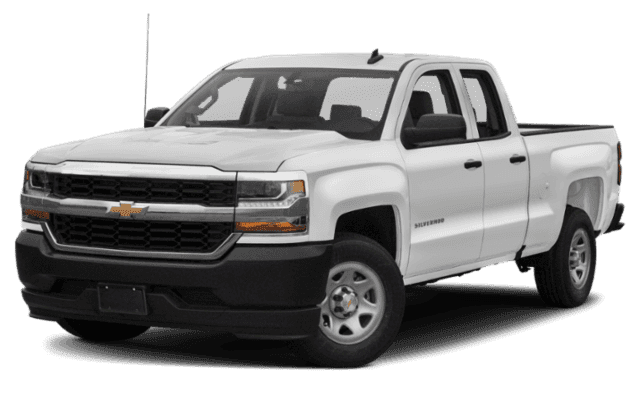 2019 Chevrolet Silverado 1500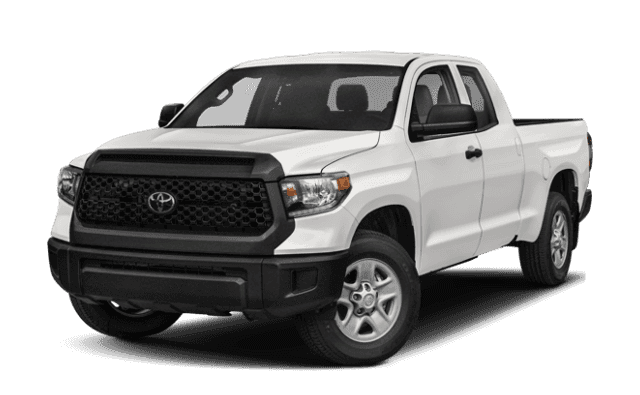 2019 Toyota Tundra
2019 Chevrolet Silverado 1500 vs. 2019 Toyota Tundra
When you're searching for the pickup truck that has everything you desire, the 2019 Toyota Tundra might at first seem like a real alternative to big names like the 2019 Chevrolet Silverado 1500. However, a close head-to-head comparison, pitting the Chevy Silverado 1500 vs. Toyota Tundra, reveals that the Toyota still has a long way to go before it can really compete. The Silverado wins out by offering a more useful bed, more performance options, a higher towing capacity, and a cabin fit for work days and road trips alike!
Utility: Chevy Silverado 1500 vs Toyota Tundra
Bed Utility: Both the Chevy Silverado and the Toyota Tundra offer three available truck beds, and even their short boxes can store plenty of cargo. However, the Chevy wins out because its bed is easier to use. A built-in step is included standard to making climbing in and out a whole lot easier. The Silverado 1500 also offers a segment-exclusive power tailgate in the High Country trim.
Performance: The Toyota Tundra starts out with a stronger base engine than the 2019 Chevrolet Silverado, but where the former only offers two engine options, the Silverado offers four. The Silverado starts out with better fuel economy and retains that edge when its more powerful engines are compared. Its upper-level engine options are more powerful than those of the Toyota.
Towing Capacity: Comparing the Chevy Silverado vs. Toyota Tundra head to head on towing capacity, it's clear that only one of these pickup trucks has the towing power you'll need to work in the Bartlett and Streamwood areas. The Chevy Silverado 1500 towing capacity maxes out at more than 12,000 pounds, while the Toyota Tundra barely tops 10,000. The Silverado also has a much larger maximum payload.
Interior and Ride Quality: Chevy Silverado 1500 vs Toyota Tundra
Passenger Space: The 2019 Toyota Tundra and the 2019 Chevrolet Silverado both provide seating for up to six passengers, and both offer the option between 1st-row captain's chairs and a 1st-row bench seat. However, only the Silverado offers an available 3-passenger regular cab.
Interior Technology: Both the Silverado and the Tundra offer a rearview camera, Bluetooth® compatibility, and a built-in display, standard, but the Silverado display screen is larger from the start. Chevy MyLink® and Toyota Entune offer similar functionality, but only the Chevy offers teen driver protections, as well as Apple CarPlay™ and Android Auto™.
Cabin Noise: No matter which cabin style you opt for, you'll find that the Silverado 1500 is more comfortable to ride and travel in. When you're moving at highway speeds, the Tundra interior is much noisier than the Silverado cabin.
Materials and Comfort: Although both models receive some upscale finishing touches in their more expensive trim levels, only the Silverado interior features truly high-end materials, and its ergonomic seats are more comfortable.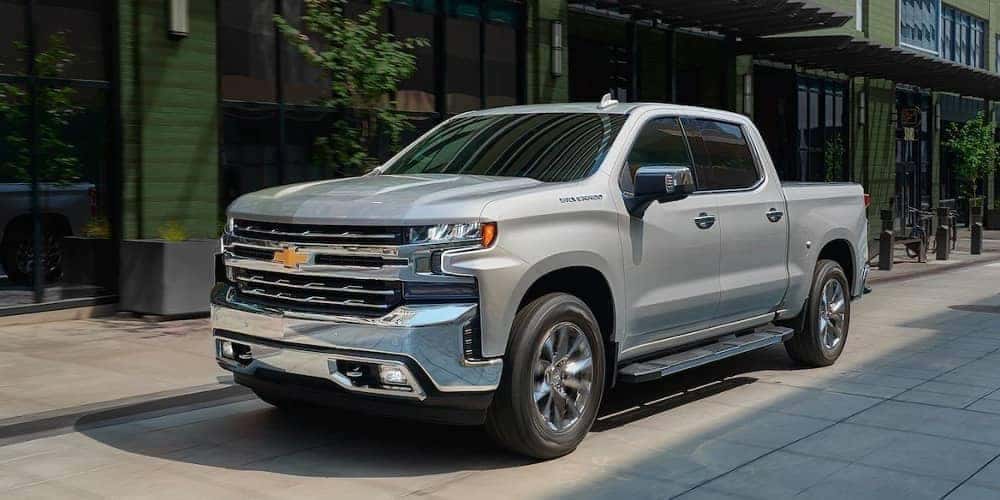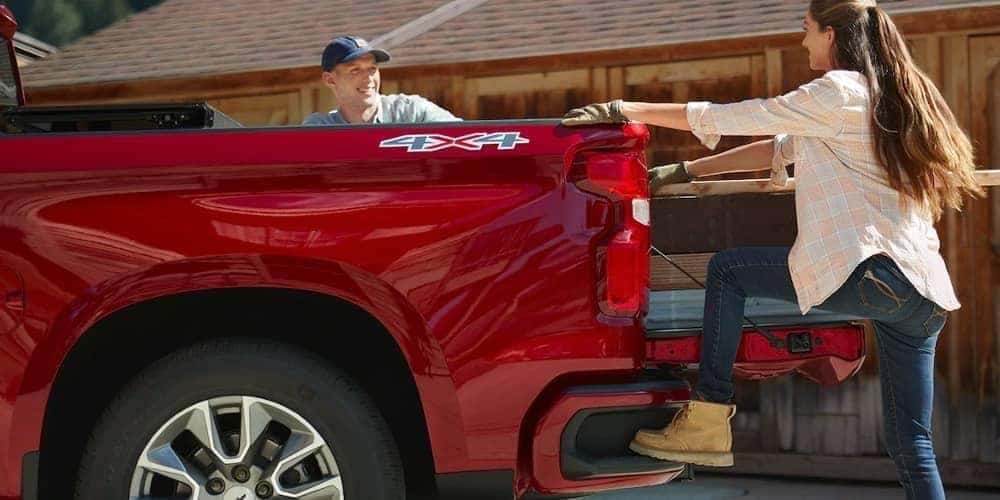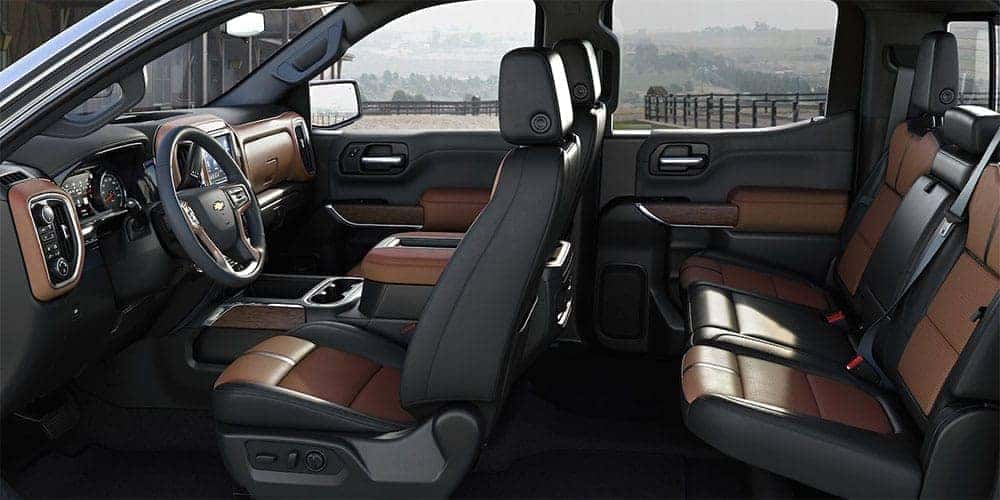 Test Drive the Silverado 1500 at Biggers Chevrolet
Comparing the 2019 Chevy Silverado 1500 vs. Toyota Tundra as well as the Silverado trucks vs. RAM trucks, it's not hard to see which vehicle makes the better work truck for drivers across Chicagoland. Whether you're looking for easy-to-use features, great performance, or a well-designed cabin, the Silverado has the Tundra beat. You can explore the Silverado 1500 for yourself when you schedule a test drive at Biggers Chevrolet near Schaumburg. Contact us today to take a closer look at the vehicles in our Silverado 1500 inventory.