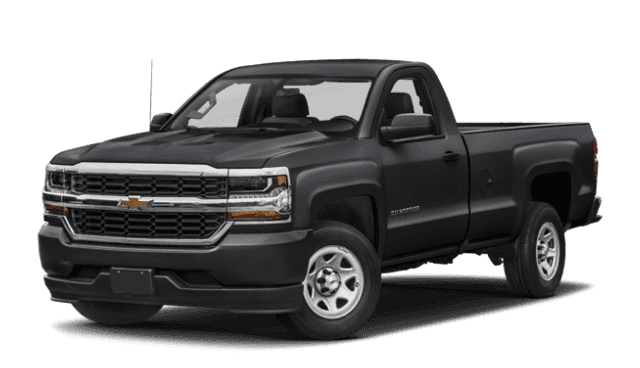 2018 Chevrolet Silverado 1500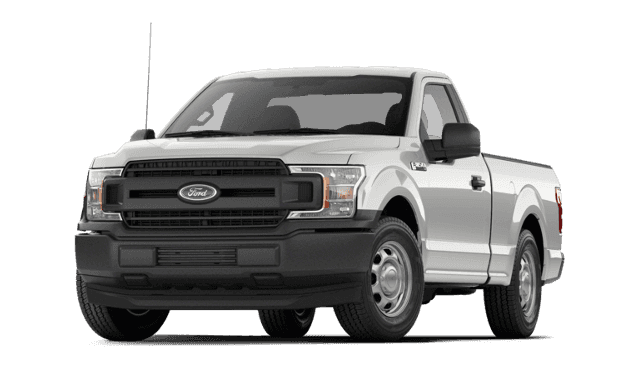 2018 Ford F-150
2018 Chevrolet Silverado 1500 vs. 2018 Ford F-150
Explore More of the Silverado Contact Us
Performance
Between the Chevy Silverado vs. Ford F-150, you'll notice that the Silverado has the clear edge when it comes to overall performance. For example, take the the Silverado's V8 to the F-150's twin turbo V6. The Silverado reaches a top speed of 96.6 mph in a quarter mile race, while the F-150 maxes out at 95 mph. The difference is even more stark when it comes to braking performance. Car and Driver tested the braking power of the two vehicles and found that the Silverado came to a dead stop from 70 mph in just 178 feet. The F-150 took 206 feet to do the same – a difference of nearly 30 feet! Between its agility and power, the F-150 just can't compare to the Silverado.
Towing
The Chevy Silverado is also the more capable of the two vehicles. The 2018 Silverado has a minimum standard towing capacity of 5,500 pounds. The 2018 F-150 comes up 500 pounds short with a 5,000 towing capacity. If you need serious truck to handle your workload, then stick with the Silverado. Also, the Silverado has a higher standard payload capacity than its competitor. Comparing Crew Cab 1500 models, the Silverado has a maximum capacity of 1,840 pounds compared to just 1,200 pounds on the F-150 Crew Cab. The Silverado clearly has what it takes to power through anything.
Warranty
Of course, Chevy also has its signature warranty that's widely known to be one of the best in the business. Take the Silverado's corrosion warranty, for example. Ford covers F-150 for five years of corrosion protection, but Chevy covers the Silverado for six years – one extra year! Additionally, Chevy offers scheduled maintenance for 2 years or 24,000 miles of coverage. This allows drivers to get their oil changes, lubrication, and other routine services done by a certified Chevy expert. Ford offers no such service. Chevy works hard to take care of its customers!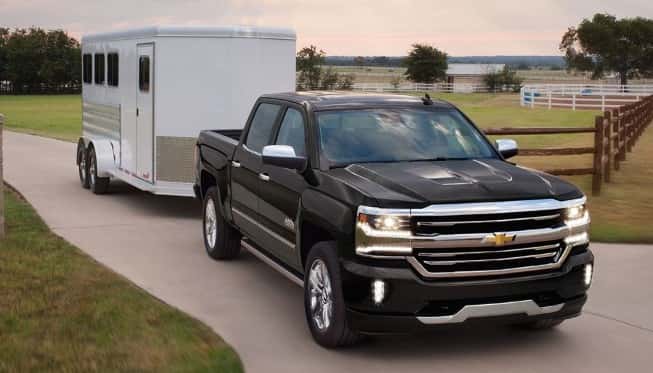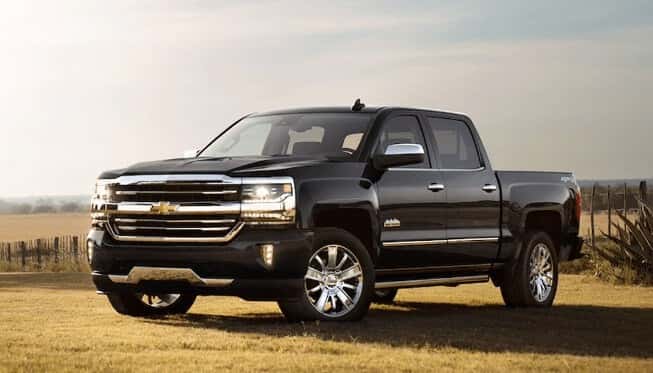 Test Drive Your New Truck Today!
Between the Chevy Silverado 1500 vs. Ford F-150, the Silverado is the obvious choice. While both models are popular, the Silverado just has the performance and warranty coverage that bests the competition, including models like the Toyota Tundra. The only question left is: Which Silverado trim level do you want? Our Chevy experts would be happy to showcase our inventory with a complimentary test drive, so contact us at Biggers Chevy today!