Chevrolet Camaro
The Chevy Camaro has been an icon of the American automotive industry since 1966. This classic car has possessed true star quality from the very beginning. In 1971, it was picked by Road & Track as one of the 10 best cars in the world. In modern times, the Camaro continues to shine. This muscle car has even been featured in numerous action movies. At any point in history, Chevy's Camaro has been on the cutting edge of power and performance. With a roaring engine and nimble handling, this stunner provides a thrill on the road. Of course, the Camaro also offers legendary good looks that turn heads wherever it goes. You can count on the Chevy Camaro to inspire year after year.
---
What Are You Looking For?
---
Current Model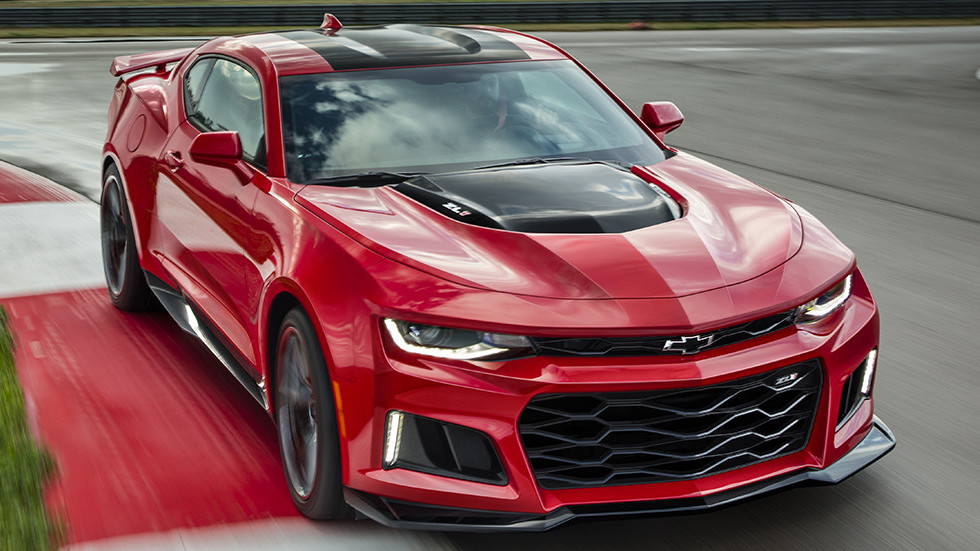 Chevy always delivers signature power with exceptional handling, and the 2017 model is no exception. Camaro 1LT and 2LT trims have a 2.0L turbocharged 4-cylinder engine that delivers 275 hp and 295 lb-ft of torque. The optional 3.6L V6 direct injection engine produces 335 hp and 284 lb-ft of torque. Camaro 1SS and 2SS higher level trims come with a 6.2L V8 direct injection engine that powers out 455 hp and 455 lb-ft of torque. Though optional, the available eight-speed automatic transmission creates a smooth and seamless ride that provides an alternative to the standard six-speed manual transmission.
---
Reviews
The 2017 Chevy Camaro has received high praise from some of the most respected auto journalists around. Here are a few snippets of the buzz surrounding this outstanding muscle car:
"All these changes certainly help place the Camaro at the front of the pack when it comes to American muscle cars, and even puts it right in step with supposedly more refined European sports-car competitors."—Edmunds.com
"Gutsy engines, aggressive sheetmetal, and rear-wheel drive are essential for any muscle car, but the Camaro stirs in excellent handling and great steering, too."—Car and Driver
"The redesigned Chevrolet Camaro impressed us so much, it became the 2016 Motor Trend Car of the Year. Compared to the fifth-gen car, the new Chevrolet Camaro is small, lighter, and more powerful with the V-6 and V-8 variants."—Motor Trend
---
2018 Chevrolet Camaro
Details for the 2018 Chevy Camaro still need to be released, but we know a little bit about the Camaro Z/28 model, a lithe, track-focused machine. Its 6.2L high-intensity V8 engine is expected to put out at least 640 hp. The Z/28 is also predicted to be more lightweight and feature hardcore aerodynamics to enhance downforce. Its estimated debut will be in January 2017 at the Detroit Auto Show.
---
See How the Camaro Compares to…