Brunch in Elgin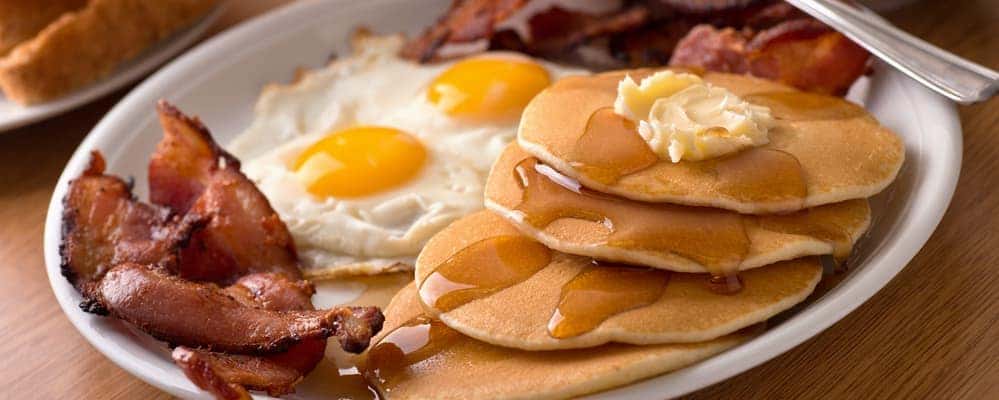 There are tons of great things to do in Elgin, but where do you go for a great brunch? From Belgian waffles to made-to-order omelets, this town has the best breakfast this side of Schaumburg! Find out our top places for brunch in Elgin below, and get ready for a great meal!
Best Traditional Diner
If you want that classic diner feel, then look no further than the beloved Ray's Family Restaurant. This local favorite has been serving the residents of Elgin for decades, and they know how to create a fantastic meal to start your day right. Whether you want a stack of flapjacks or a bacon and cheese omelette, you'll be delighted by the delicious creations of Ray's Family Restaurant. Be sure to take a look around while enjoying a cup of coffee. The quaint interior features many mementoes from Elgin's rich past.
Best Mix of Old and New
Sweet Berry Cafe is a terrific place to satisfy any appetite. Located in South Elgin, this pancake house has a blend of traditional diner fare and dazzling new treats. Enjoy a cup of coffee and an order of biscuits and gravy for stick-to-your-ribs goodness, or try a stack of red velvet french toast for something sweet. Sweet Berry Cafe also has a variety of healthy options and gluten-free entrees for those watching their diet, as well as a bar with mimosas and bloody marys for those who want to indulge.
Best Modern Brunch
If you're willing to take a shortcut, head to Geneva to try Buttermilk. This trendy restaurant features a fresh design with a thoroughly modern menu. Have you ever tried chocolate bourbon pecan pie pancakes? What about a fried green tomato eggs benedict? Well, now is your chance to try something new! Buttermilk also has a selection of gluten-free and vegan options, along with a kids menu for the little ones. Don't miss out on the coffee bar with handcrafted espresso beverages, as well as the cocktail menu.
Plan Your Visit Today
Whether you're dropping by from Streamwood or Bartlett, Biggers Chevrolet is here to take care of your auto-related needs. If you need a quick pit stop between treating yourself to ice cream and looking for fun things to do around Elgin with teens, stop by for quality service. Need more recommendations? Find out the best restaurants in Elgin or explore Elgin's Summer Concerts in the Park and Summer Movies in the Park.
More from Biggers Chevrolet